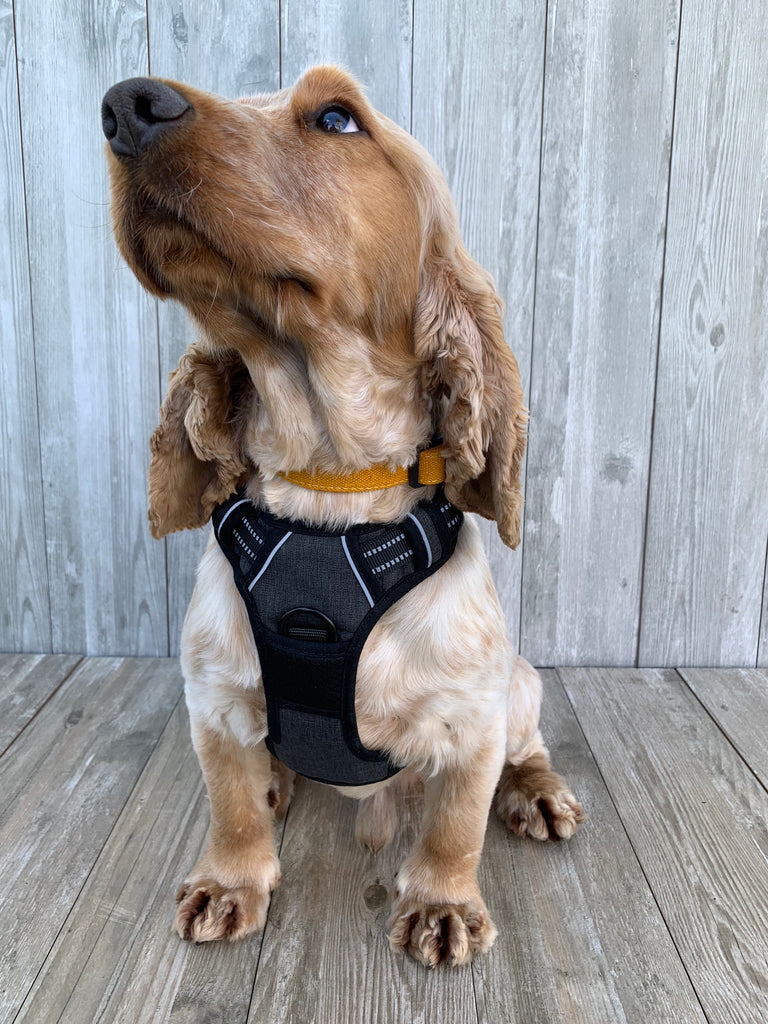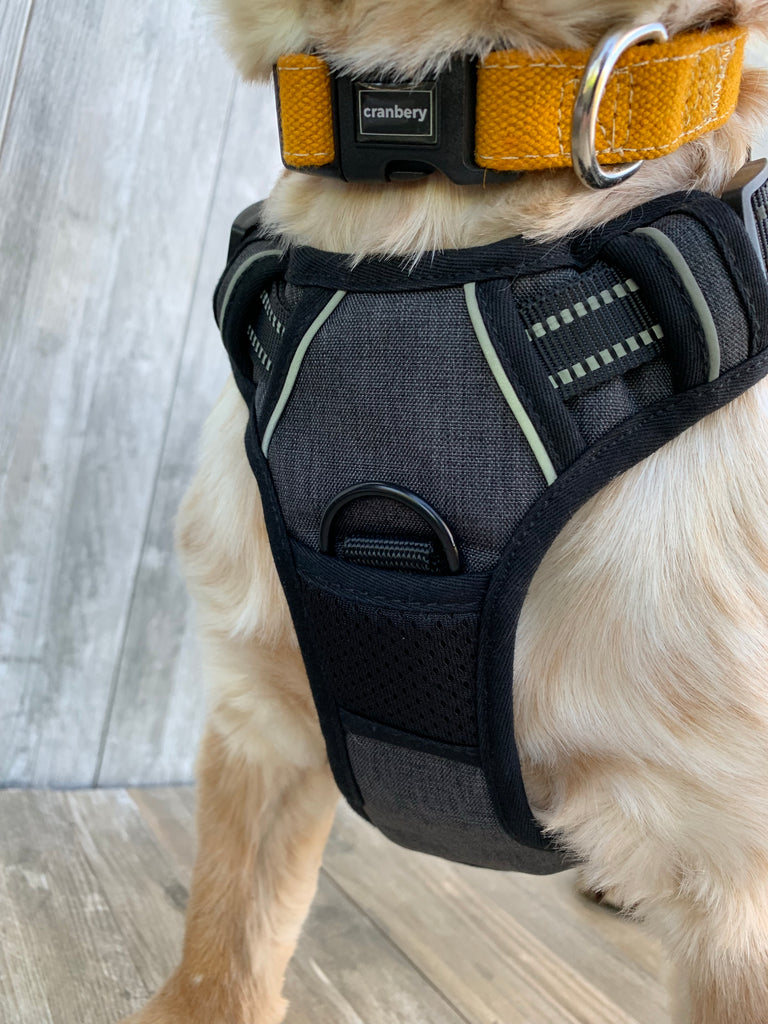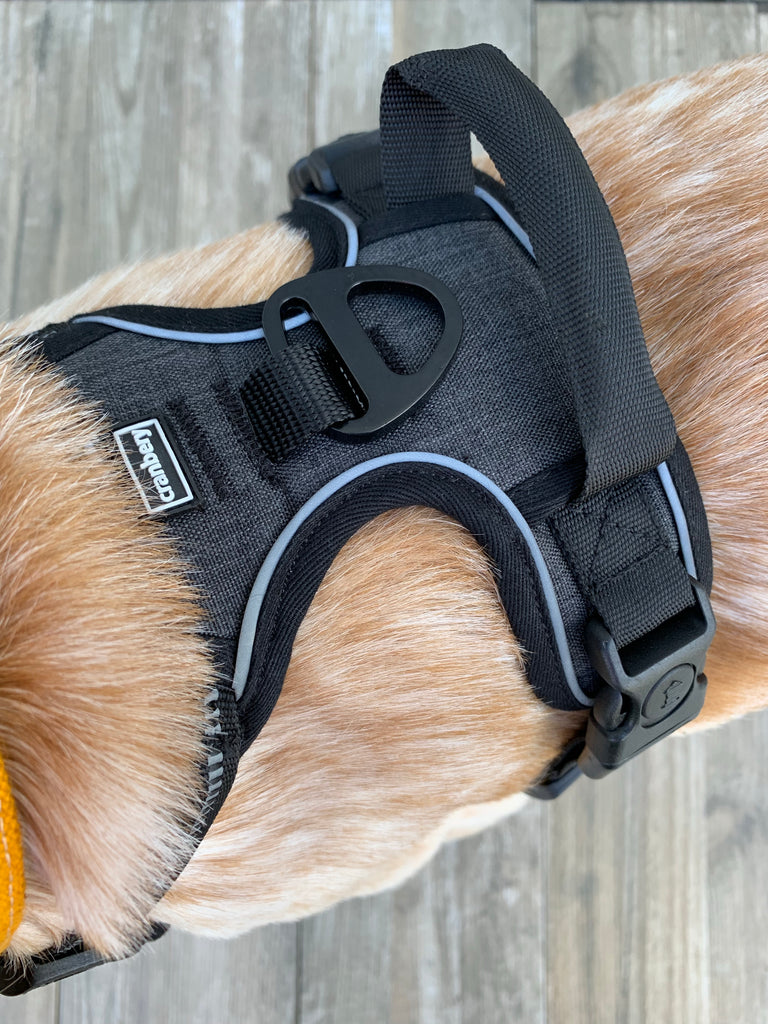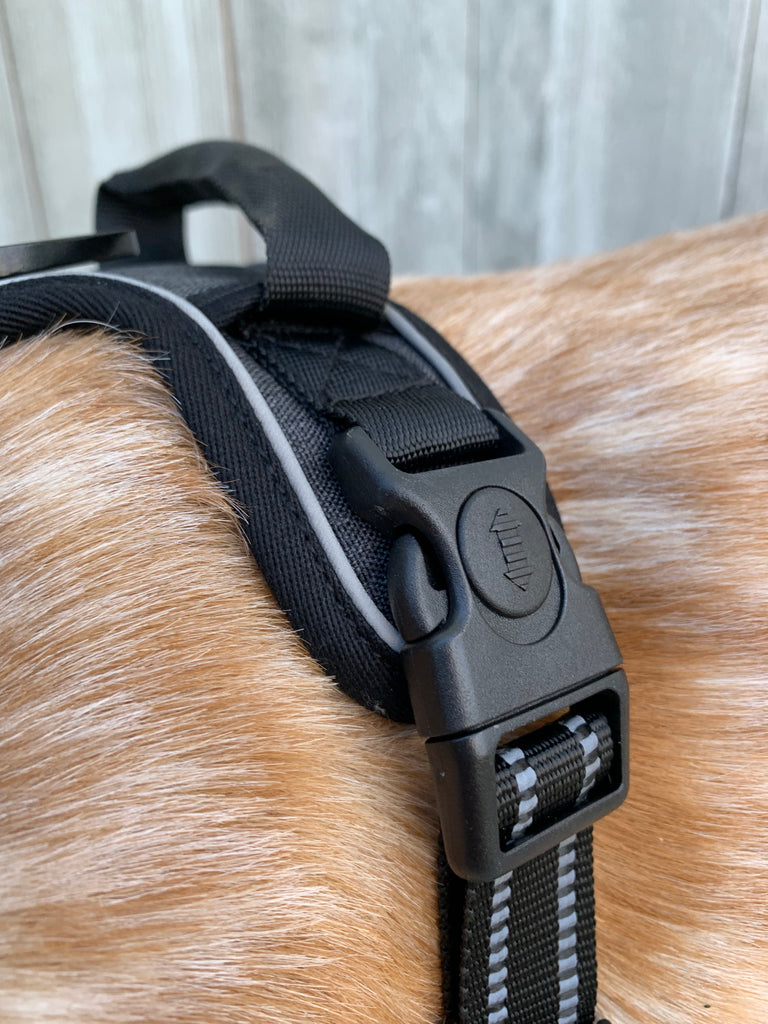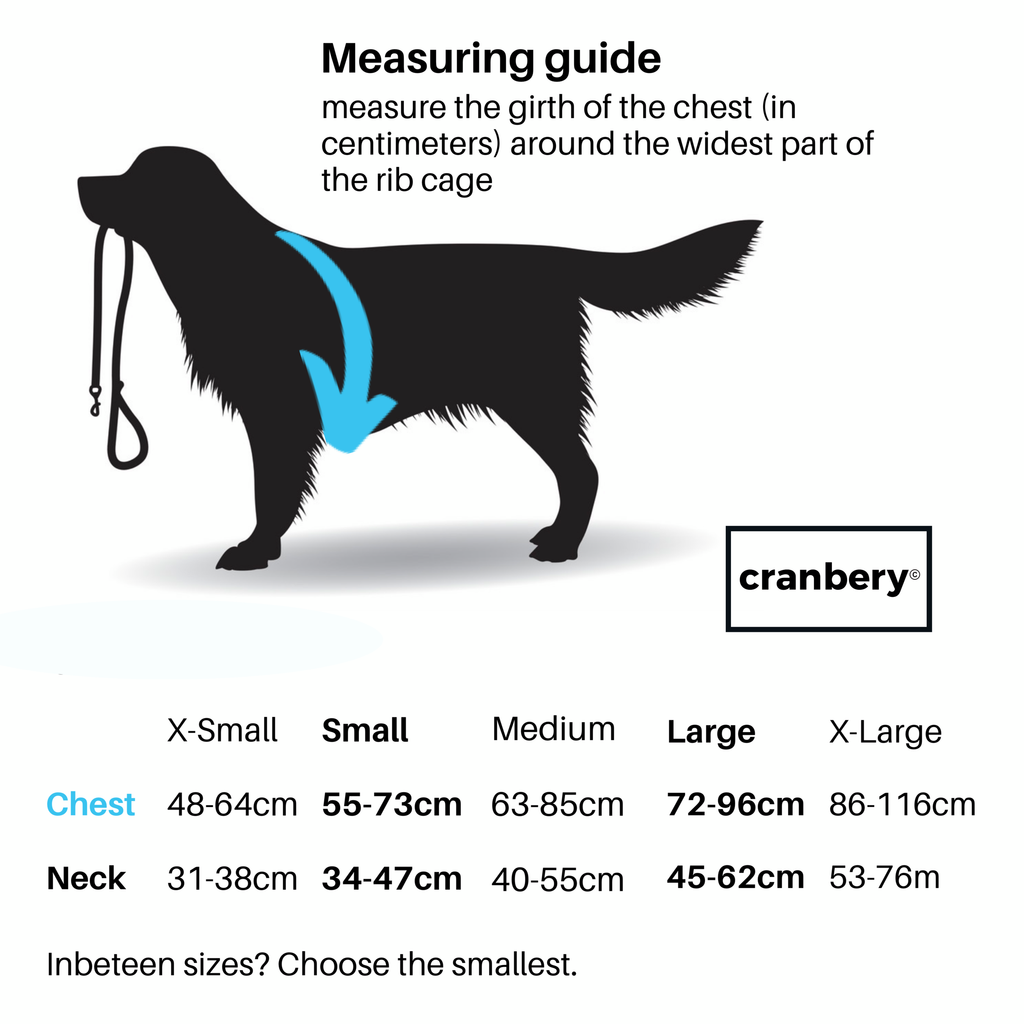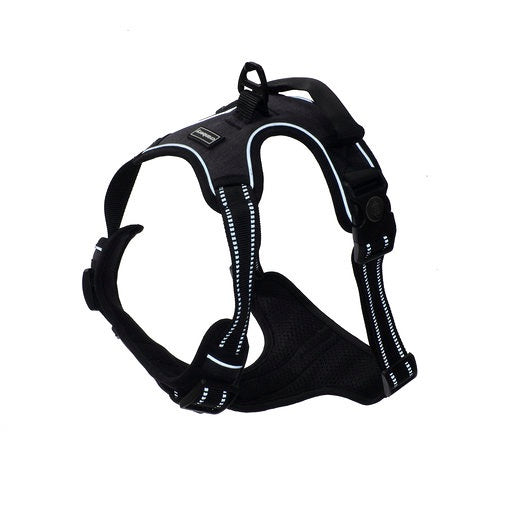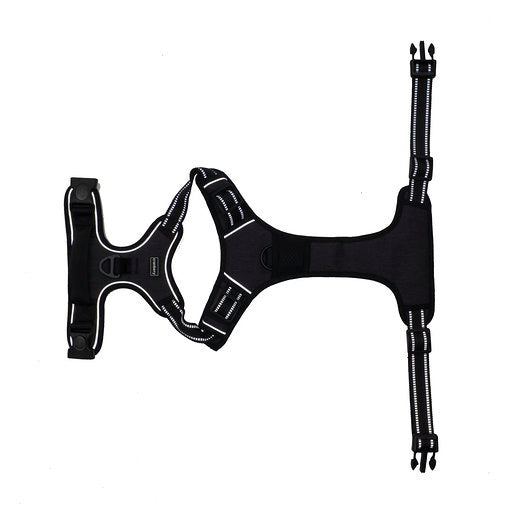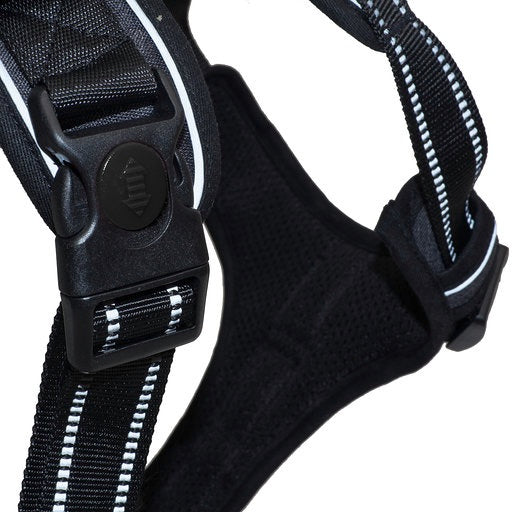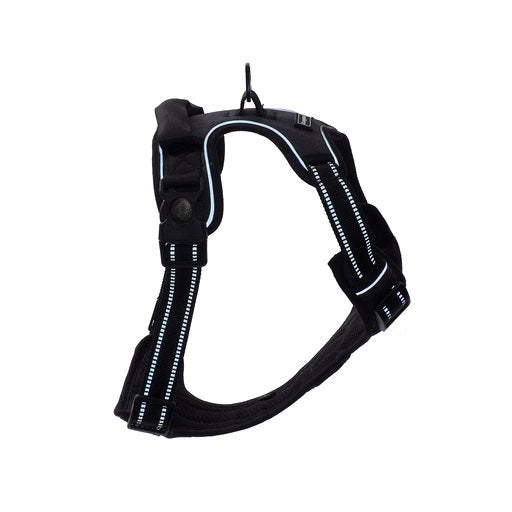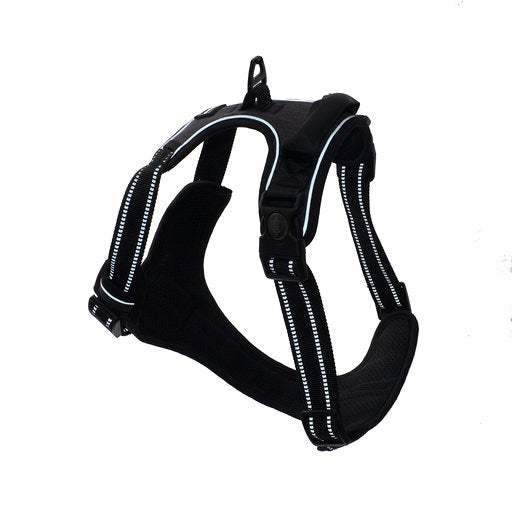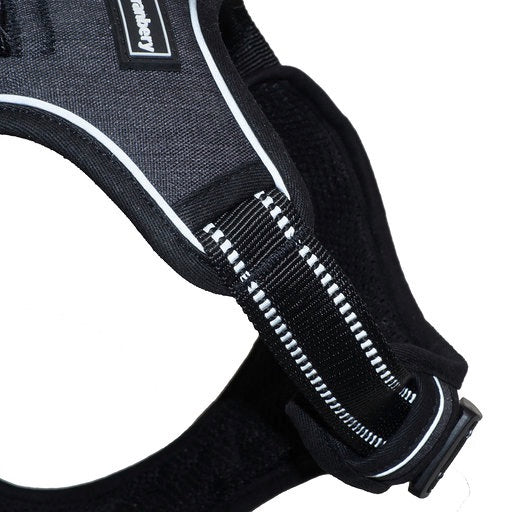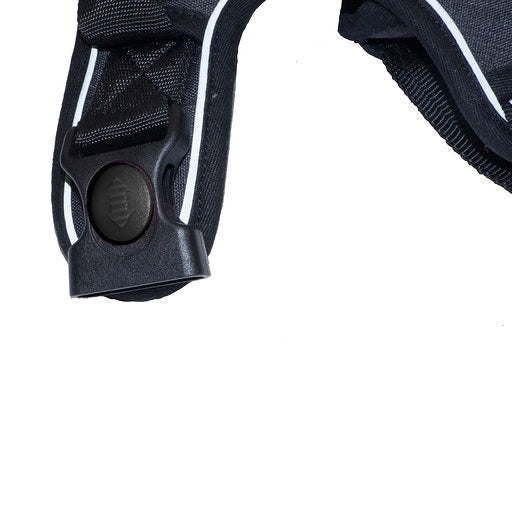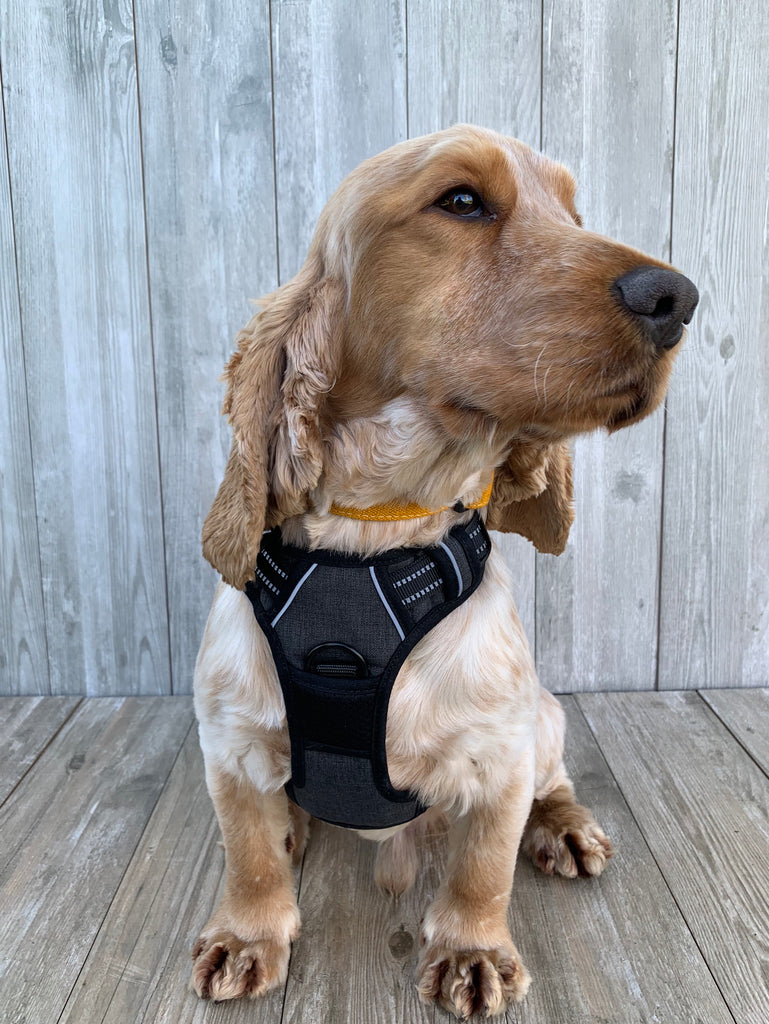 £22.00
£0.00
The Cranbery© No Pull Dog Harness
OUT OF STOCK ***RELAUNCHING SHORTLY***
The Cranbery No Pull harness has been launched with everyday use in mind. Made using strong polyester and Air Mesh fabric, this streamlined lightweight design has been woven with 3M© reflective webbing throughout for better visibility in the dark. It's 4 point adjustable, with safety locks on the buckles for added peace of mind. With two attachment points (for every training/walking style) we've purposely designed a larger V-Ring so it accommodates our Cranbery carabiner when attaching our advanced climbing rope lead. The soft grab handle on the rear allows easier control during hands-on situations. Available in 5 sizes in a luxury Cobalt grey colour.
Measuring up. Simply measure the girth around the broadest part of your dogs chest and use the sizing chart below. If you're in between sizes, just choose the smaller. 
If you're purchasing this harness for training this multifunctional design is definitely for you. Remember - training your dog isn't that difficult. Using the 'heel, eye contact and treat method' your pooch can be trained inside 14 days. It's often us humans making it difficult with lack of patience or just simply not knowing how to go about it. There are plenty of YouTube tutorials online, or contact your local dog trainers who can share their knowledge. With a Cranbery harness the job becomes much easier ensuring less pull and strain while your dog stays comfortable and safe.